Professional dedicated to Research,Development,Design,Manufacture of Innovative,Intelligent control and high efficiency Greenhouse LED Grow Lights for modern agriculture,greenhouse,hydroponics, etc.
Features
Deep penetration :Good lighting penetration,can penetrate to the deep of the plants
Modular Internal Build: Fully upgradable,easy warranties
Thermal Management:Custom copper core heatsinks quickly dissipates heat for cool operating temperatures
Powerful: 2nd Generation ultra penetration 5W LEDs light deep into the canopy
Versatile: Power cord available in 85~265V and international plugs
Lighter weight: Much lighter than the same products in the marketplace, safer for hanging .
Plants: Suitable for both vegetative phrase and flowering phrase
Advtanges:
Upgraded Epistar chips,High Lumen,High penetration.
Zener Diode protection Each LED,one LED Out,other LEDs still work.
High quality material,Listed Certification Wires,Heatproof Tube,Zero-Risk to catch fire.
Efficient Full spectrum Special rations of Blue,Red and White for both blooming &fruiting stages.
Adopting isolated power supply,safe&easy to maintain&long life time.
Aluminum heat-conducting plate+high quality brand fans,efficient heat dissipation.
IR LED involved,it is not as bright as other leds,But promote the yield.
Plug with listed certificate safe to use.
Item Display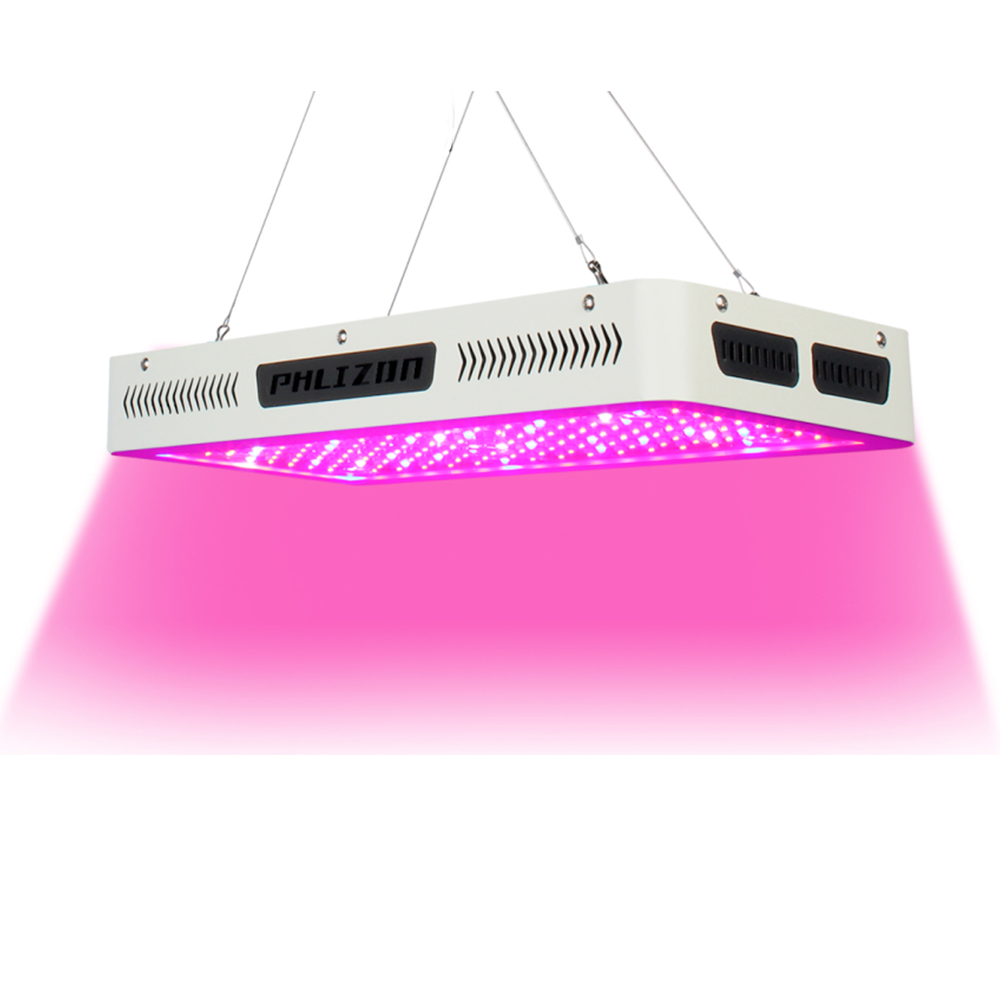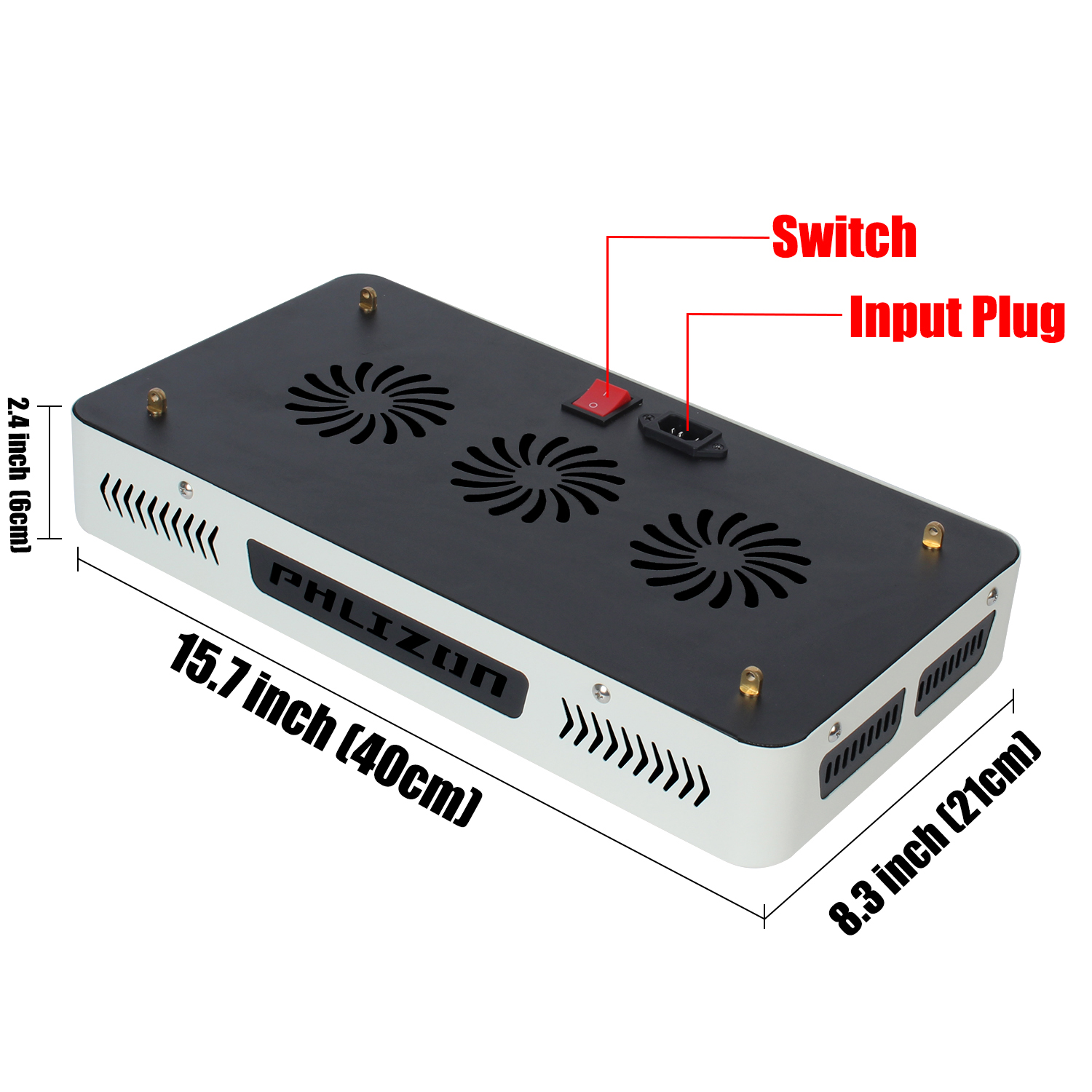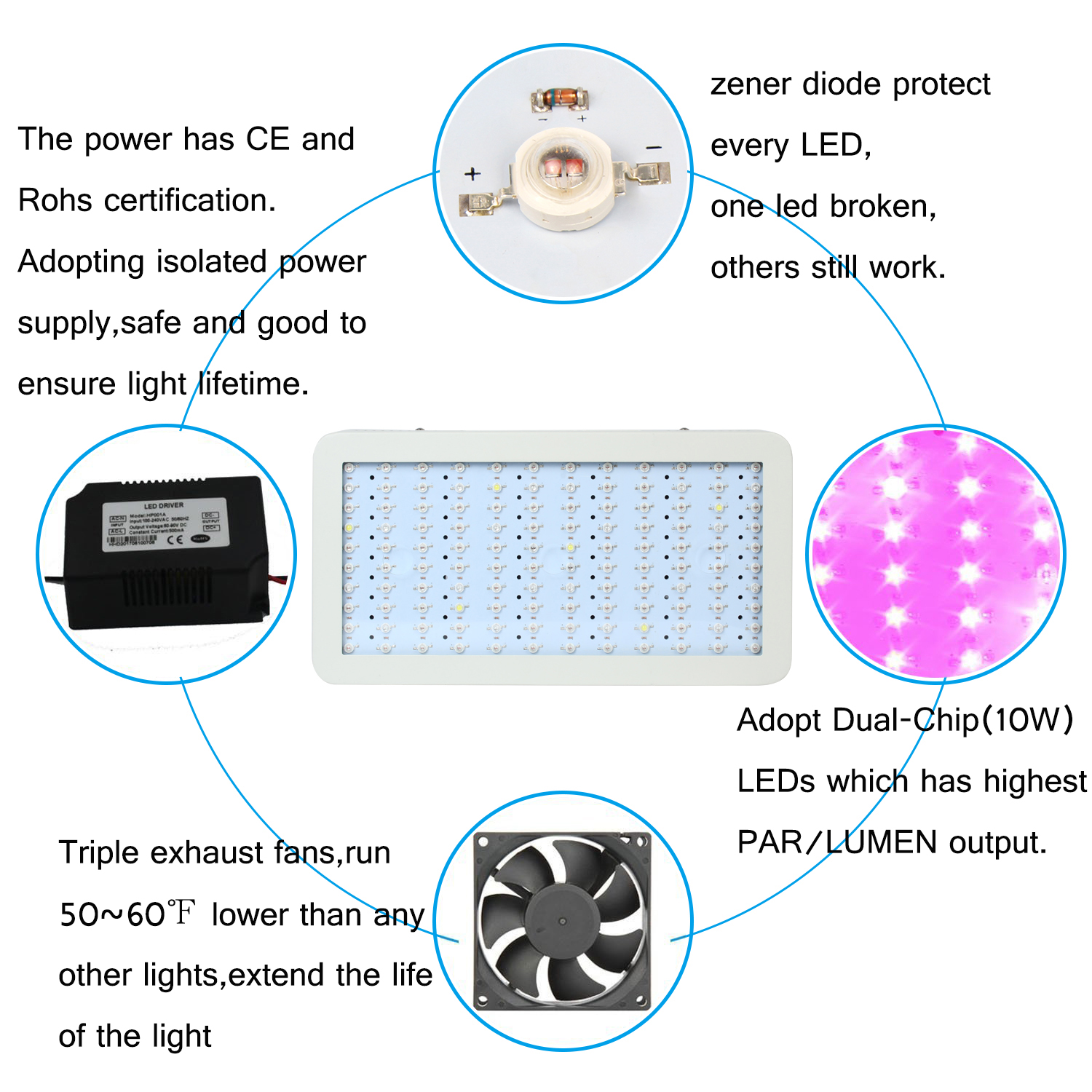 Full Spectrum LED Grow Light and High PAR for Greenhouse lighting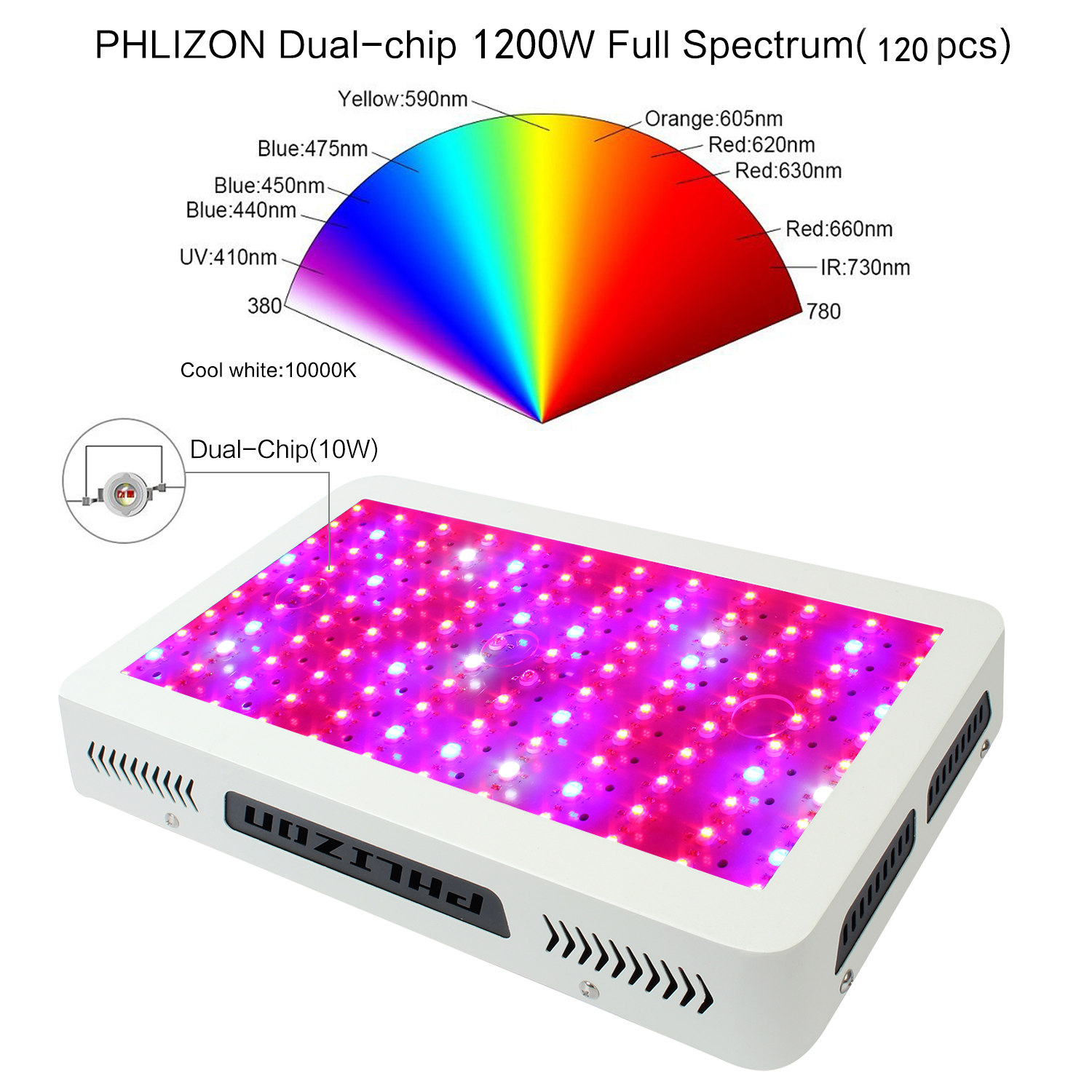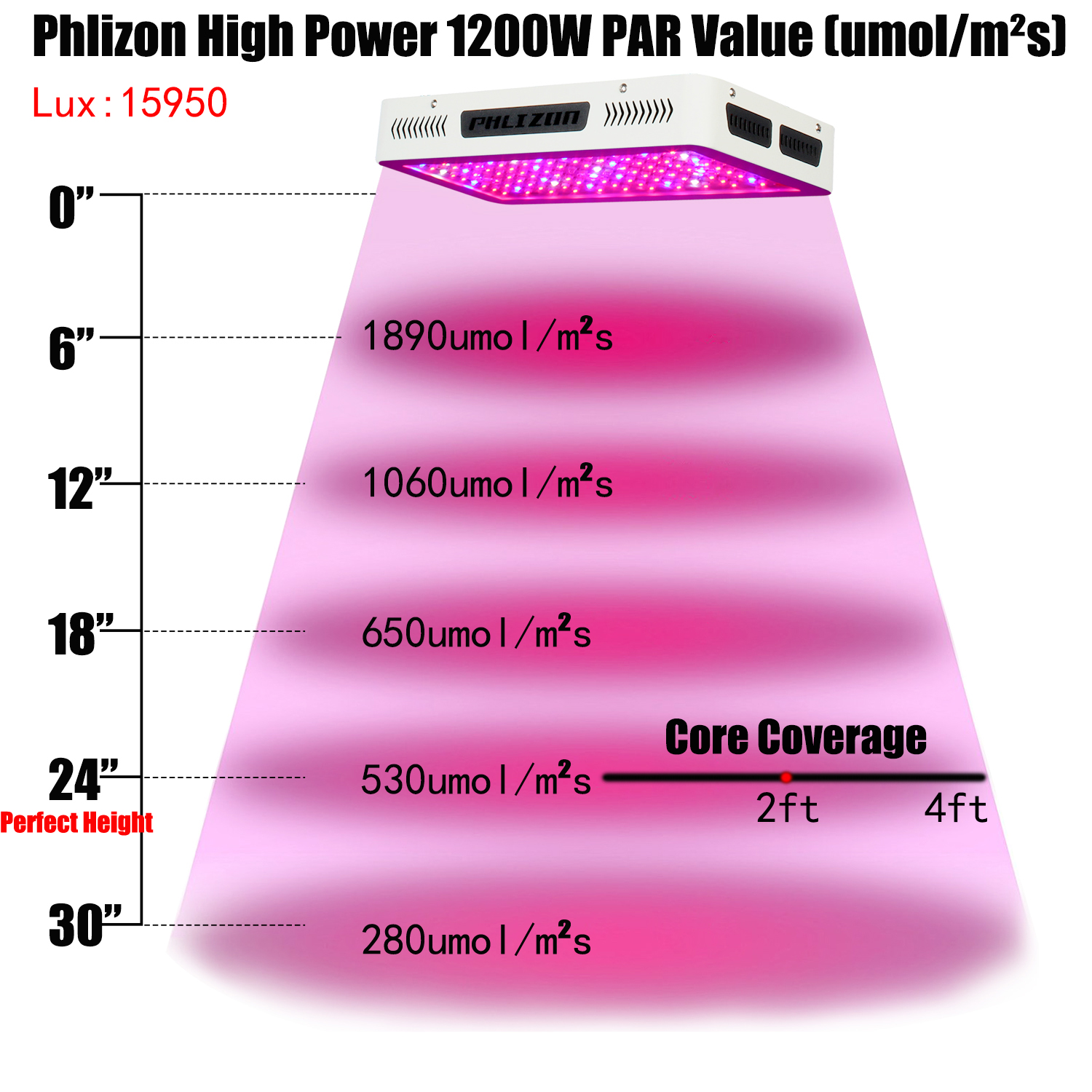 The Plug of Led Grow Lights you can use

Application:
Ideal for all phases of plant growth, and works well with water solution culture and soil culture.Can be used in house garden,pot culture,sowing, breeding farm,flower exhibition,bonsai garden,green house,sowing farm,greenhouse cultivation,water soluble breeding, pipeline cultivation and so on.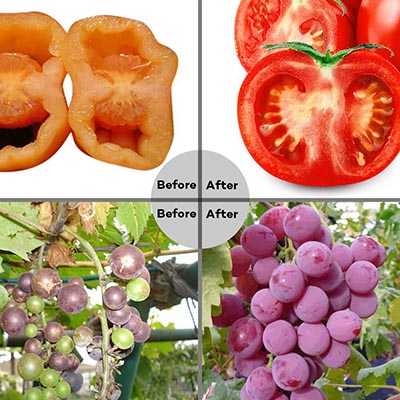 Quality Control systems and after-sales
Package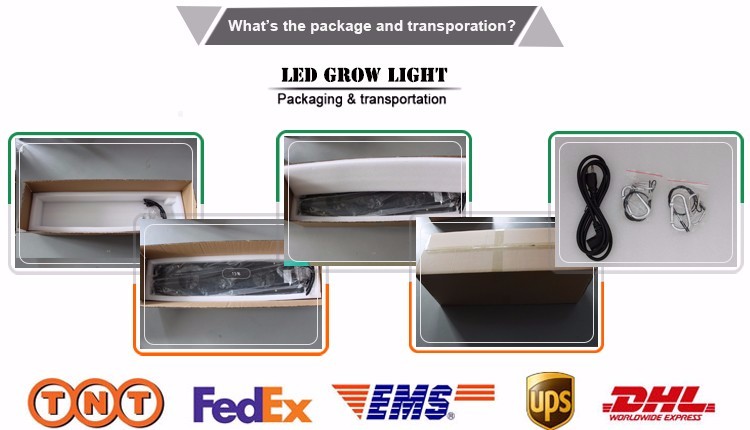 Why Choose Us
1. 10 years LED Grow Light manufacturer with professional experience in production.
2. Cooperated with customers in a long-term business relaltionship and our mission is to acheive win-win.
3. Products are strictly checked by QC department before delivery, and with CE, RoHS, FCC PSE approval.
4. 3 years warranty policy,up to now,our product defective rate is under 0.2%.
5. 20000 kits every month to guarantee the best delivery time.
Cautions:
1.Do not use the lights in dripping water or anywhere where they will get wet, water and electricity can be a dangerous mixture
2. The working environment for the light is -20~40 degree celsius,45%RH~90%RH.
3. To protect the light, Plz cut off the power when there is a lightning strike.
4. Don`t touch or move when the light working.
Suggestions:
1.Clean the dust inside every 6 months to ensure the good heat dissipation and long life time.
2.Don`t keep too short distance to the plant canopy to avert leaves bleaching.
3. Highly hang the lamp will weaken the energy and affect the growth cycle of the plants, so the lamp should not be hang too high.
4. While taking care of the plants, please spray the leaves and branches 2-3 times everyday, to ensure the plants do not wrinkle a wither,and have no phenomenon of few fruit, and hard pericarp
Philizon is a company that makes it possible to produce fresh vegetables:
Where it is too hot or too cold,
Where there is too much or too little sunlight,
We create in a complete closed indoor environment the optimal conditions to grow.